Fall 2014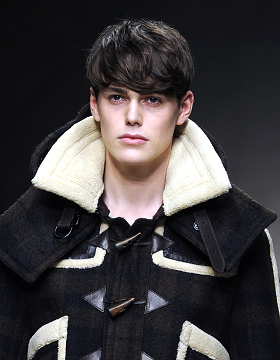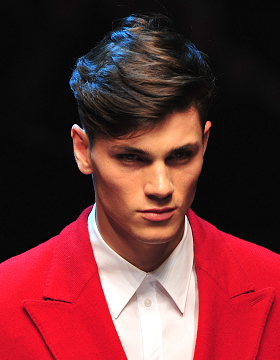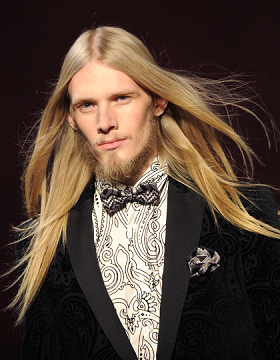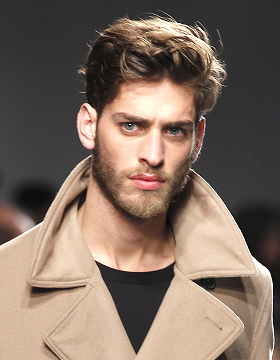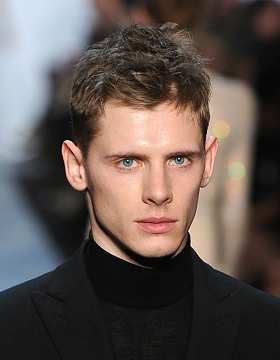 Burberry                          Dolce & Gabanna                           Etro                                     Hermes                                  Michael Kors 
For fall 2014 we see men sporting a revamped, more structured "mop top"; taking inspiration from the 1960s, achieve this look with a longer hair covering with bangs that cover your forehead. Style this look using a wax or pomeade, running your fingers through to create texture. 
Length, length and more length! Long hair is a common theme for fall 2014; whether you opt for a center part or one to the side, the guys are giving the ladies a run for their money. 
A 1980s vibe also appeared on the runways this season. As seen at Dolce & Gabanna, models showcased carefully styled locks, with deep parts. Tresses were kept in place with mousse, using a dryer to create dramatic volume. 
More traditional, shorter cuts were seen at Hermes and Michael Kors. These styles are perfect for the guy looking for a low maintenance, classic cut. Apply a small amount of wax of creme to add a bit of texture and you are good to go!